TONLY TL891 off-road dump truck won the "Application Contribution Gold Award" in the activity of "2023 China Construction Machinery Annual Product TOP50"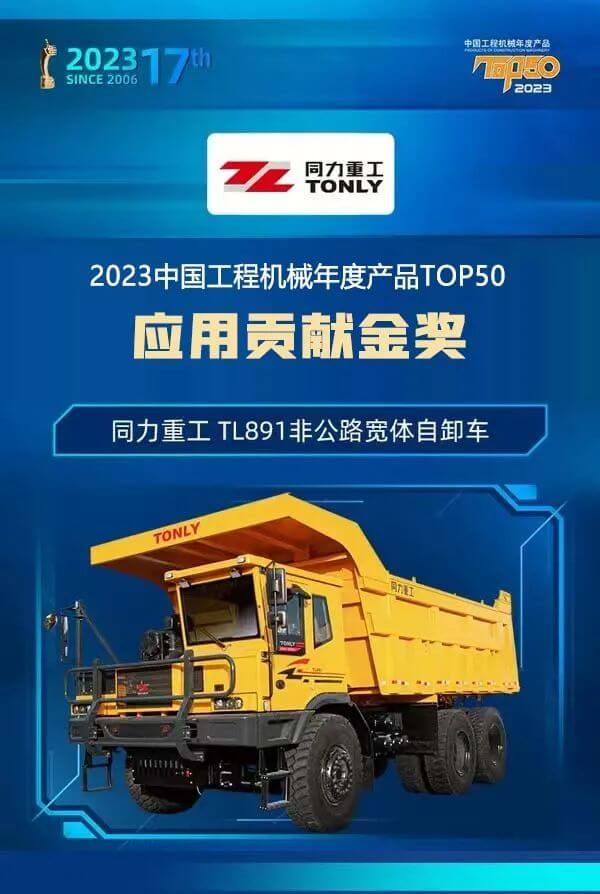 "2023 China Construction Machinery Annual Product TOP50" held in Beijing on March 28th, 2023. The award of "Application Contribution Gold Award" once again proves the outstanding performance of the TL891 off-road dump truck in the market application process and its outstanding contribution to the large-scale development in this industry.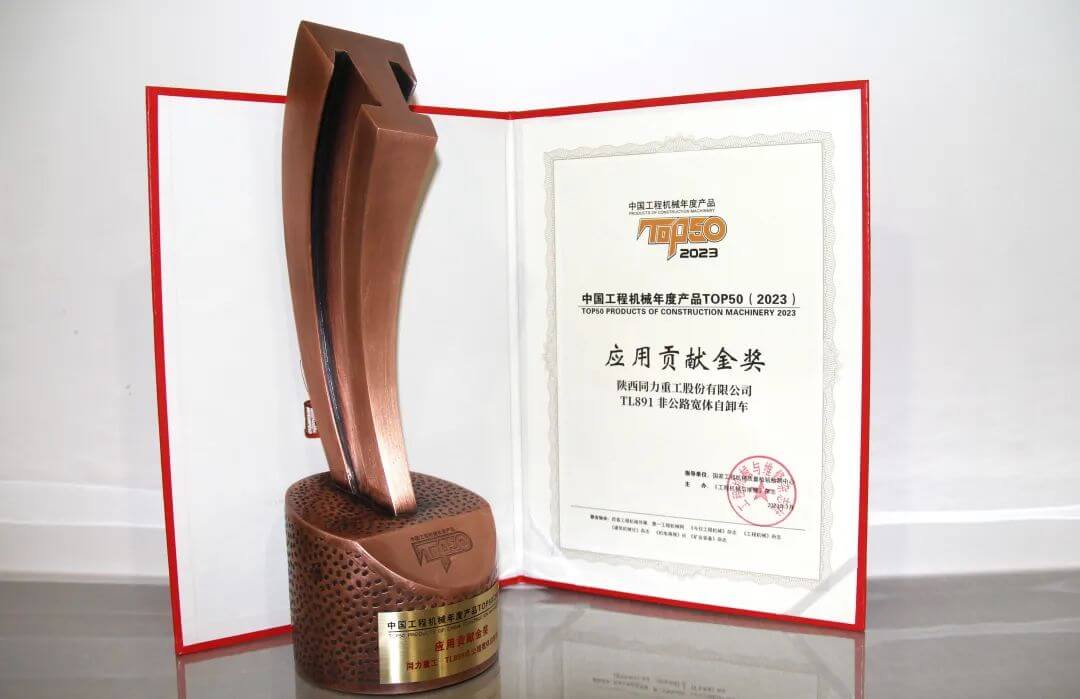 TL89 series products not only lead mining transportation equipment, but also TONLY has built a large-scale, high-end, and serialized product design idea through 18 years of development and accumulation in this industry.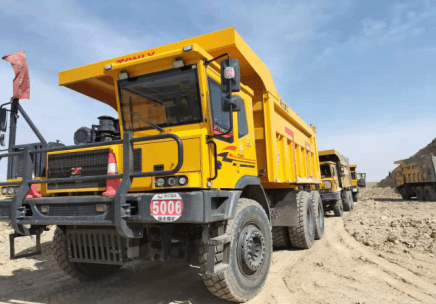 "Application Contribution Gold Award" TL891      15 innovations + 5 core advantages
Strong power
The 770 hp engine has undergone professional experiment and adjust, featuring strong power and low fuel consumption. Mining gearbox has strong torque transmission capacity, large torque transmission and high wear resistant clutch, with long service life. Compared to the current mainstream 70 tons of products, the fuel consumption per cbm.km is reduced by about 10%, which is reliable and fuel efficient.
Large loading capacity
The professionally developed axle and wheel have a large loading capacity. Special bolted frame, good adaptability to working conditions. 100 ton maintenance-free balance shaft, safe and reliable. TONLY TL891 has a mass utilization coefficient of 2, which is greater than 1.5 of the rigid truck providing better transportation economy.
High reliability
The rear suspension is upgraded and has good reliability. Upgraded rim with high strength. Large size tires, safe and durable. The skeleton type cargo box has high structural strength and reliable quality, which meets the requirements for operation under harsh working conditions in the mining area. The vehicle attendance rate reaches over 95%.
Great safety
The professionally developed lifting system, full hydraulic and emergency steering system, is superior to the standard brake performance. CAE simulation analysis is conducted for all parts of the truck, with high safety coefficient and stable performance.
Driving comfort
The professionally designed and adjusted front hydro-pneumatic suspension + the new fourth generation cab improves comfort by nearly 50%, effectively reducing driver fatigue. The noise in the cab is 78dB, far lower than the 82dB required by industry standards, providing a good driving experience.