On Dec. 1st, 2022, Tonly hold Tonly Global Dealer Conference and Global Development Strategy Release Event in Xi'an and Jakarta at the same time. More than 20 Tonly global dealers, Xi'an city government leader, the leader from Tonly stock, branch company and staff representative more than 200 participant this conference.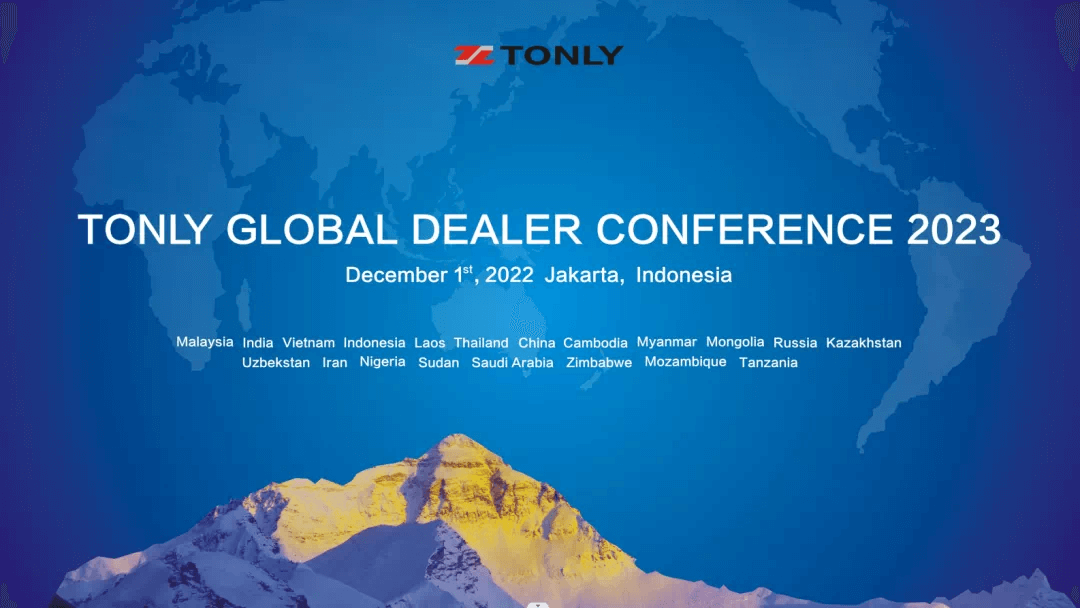 Following the theme of "Tonly Value Sharing with the World", this conference is aim to vision of being the global leading engineering and transportation scheme supplier, insist on continuous to innovation and development strategy, fully communicate with global cooperation partner and actively exploit international market together.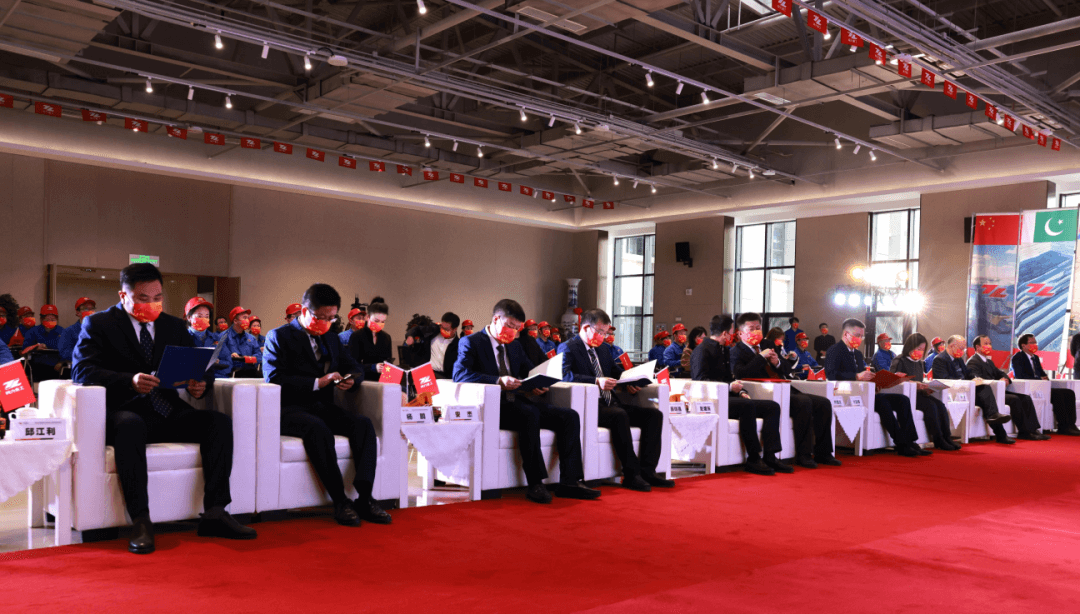 Under the dual impact of the continuous rebound of the epidemic and the overall downward cycle of China construction machinery industry, Tonly achieved a contrarian growth in sales and successfully listed on the Beijing Stock Exchange in 2021, becoming the first listed company in ODT industry. From January to September 2022, the company's revenue was USD 0.57 billion, a year-on-year increase of 43.92%; The net profit attributable to shareholders reached USD 50 million, a year-on-year increase of 42.44% and the performance reached a new high in 2022. As a pioneer and leader in off-road transportation equipment, Tonly has demonstrated its huge potential, sufficient resources and strategic determination to promote globalization.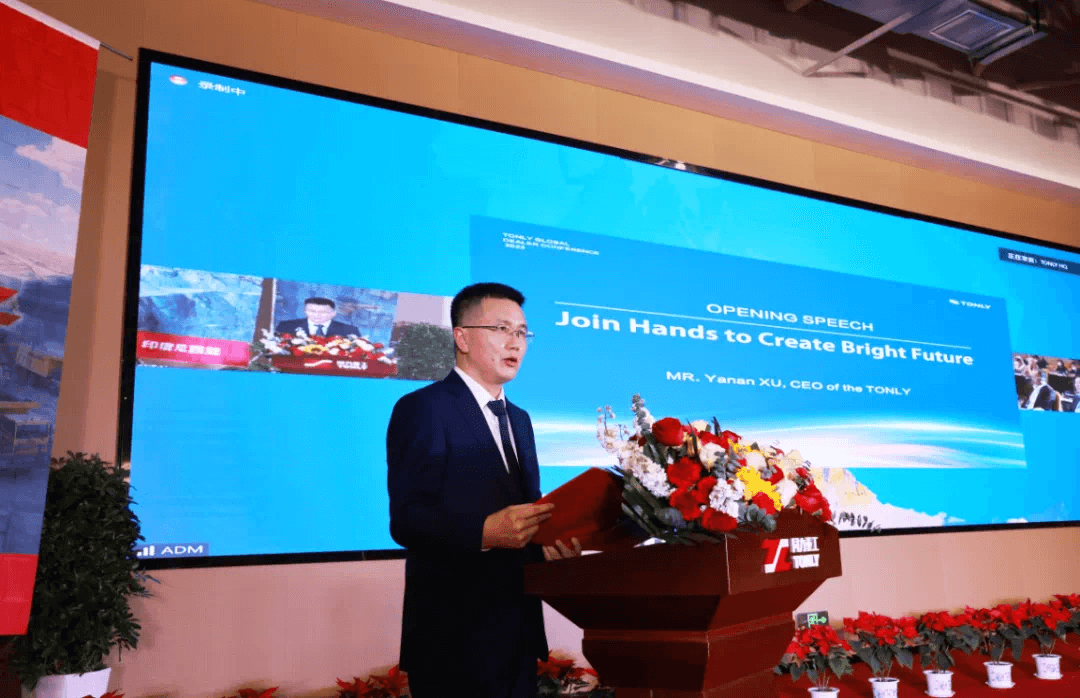 First of all, Mr. Xu Yanan, CEO of Tonly have a speech of "join hands to create bright future", he said during the past 18 years, relying on its experience in the large-scale Chinese market, Tonly has been helping customers to achieve higher transportation efficiency and creating greater value by focusing on the needs of mining customers and providing cost-effective transportation solutions. Now facing an active period of global mining investment, Tonly think in the post-epidemic era, overseas customers will pay more attention to transportation efficiency and input-output ratio. Based on Tonly successful application in the Chinese market, Tonly believe that Tonly's transportation solutions will surely make it in overseas markets. Together with global dealer friends, Tonly will speed up the development of the international market and share Tonly value with the world.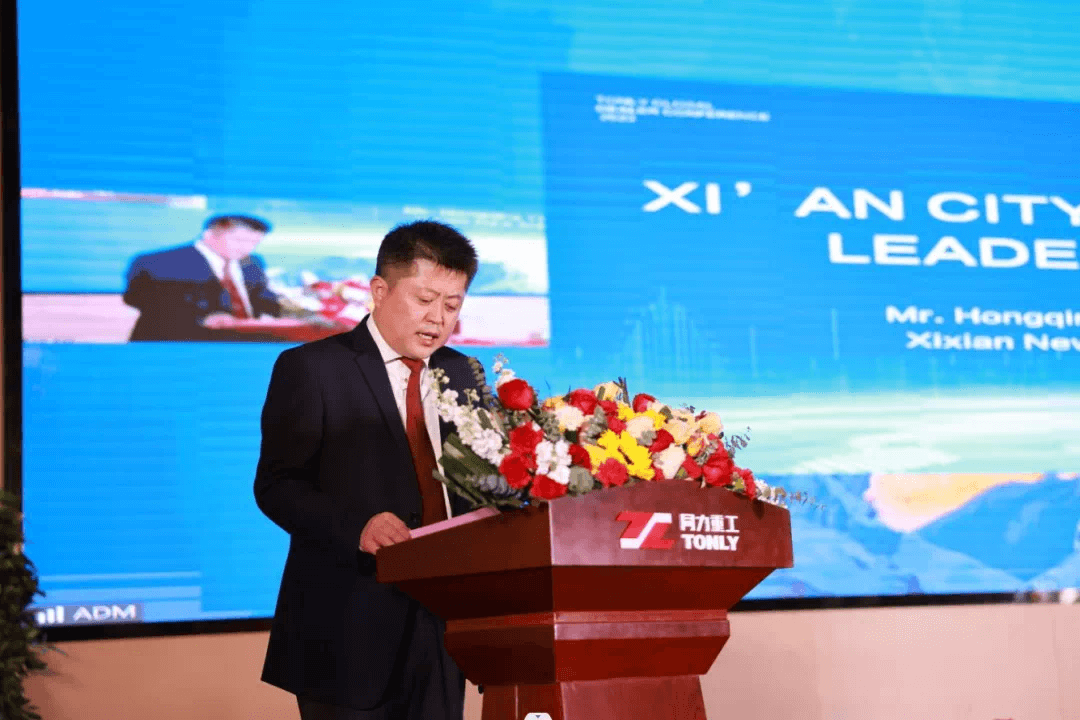 Mr. Ye Hongqing, the deputy director of Shaanxi Province Xixian New Area Fengdong New City Administration Committee, He address that as a leading enterprise, Tonly proactively responds to China's "Belt and Road Initiative", gives full play to its product advantages, and vigorously expands its overseas business. With its trade footprints in more than 30 countries in Southeast Asia, Africa, Central and North Asia, etc., Tonly export trade volume is expected to exceed USD 70 million this year, a year-on-year increase of 50%, making outstanding contributions to the development of Shaanxi's export-oriented economy and high-level opening up to the outside world.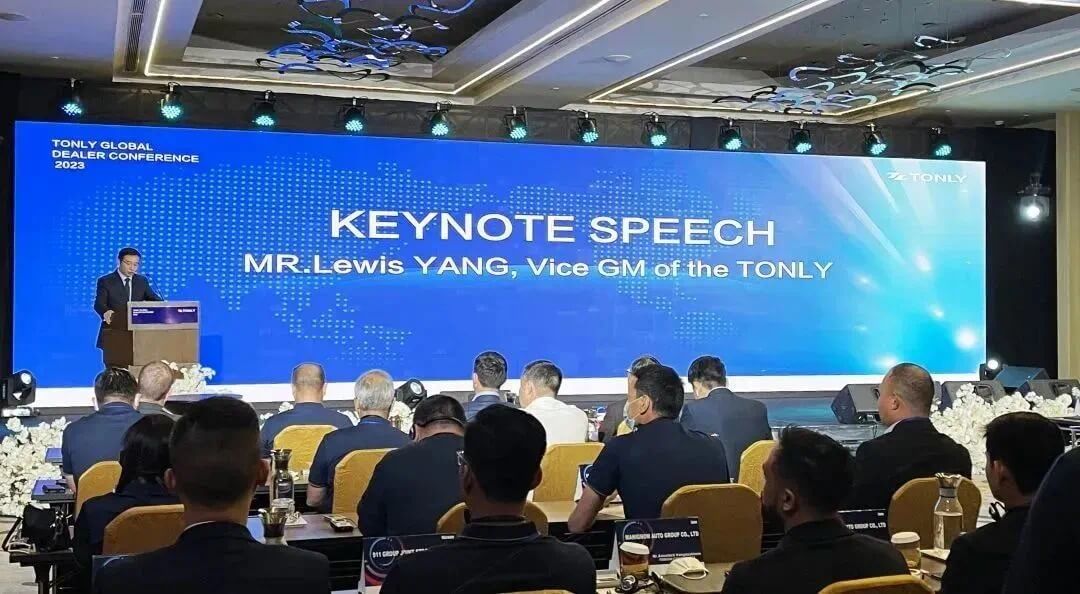 Mr. Lewis Yang, Deputy General Manager of Tonly, delivered a keynote speech on "Tonly Value Sharing with the world", sharing the rapid development history of Tonly since 2005 and talking about the outstanding value of Tonly products and solutions, sharing Tonly's experience and development suggestions for internationalization with overseas partners, analyzing the trends and opportunities in overseas markets, and drawing a beautiful blueprint for win-win cooperation. He emphasized that Tonly will establish highly trusting cooperative relations with global distributors, increase resource investment and overseas business coordination, adhere to the product leading strategy, provide comprehensive support for service and finance, build Tonly into a well-known brand and respected well-known enterprise in the global mining market.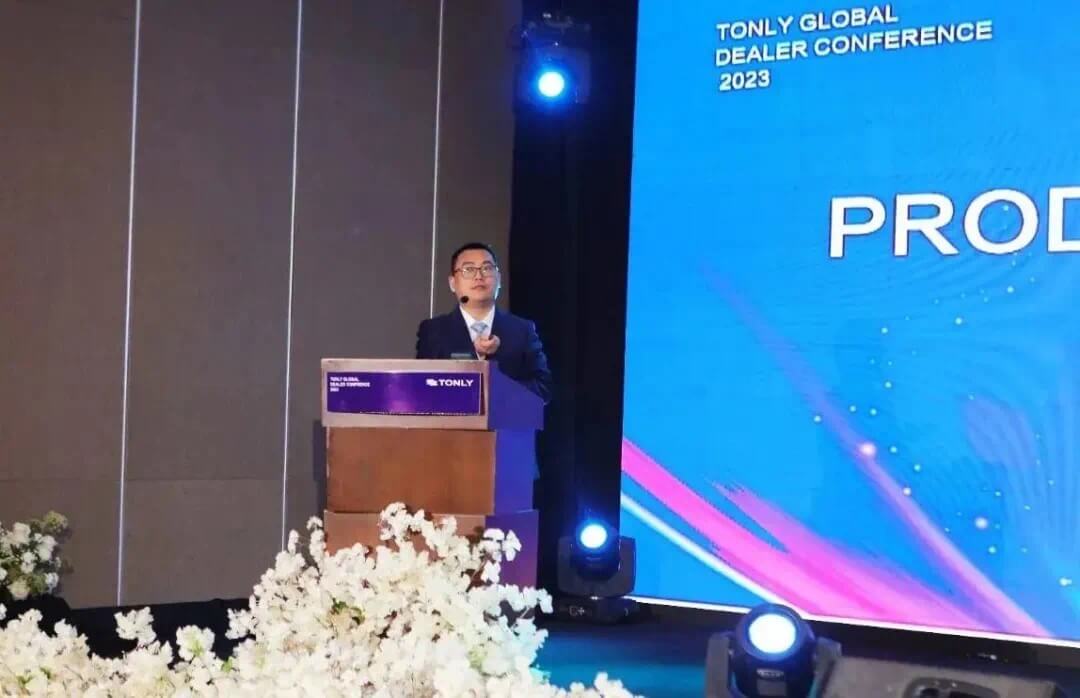 Mr. Zhao Qiyuan, deputy director of Tonly R&D, made a product competitiveness report, interpreting the "economical, applicable, safe, efficient and reliable" of Tonly ODT, the advantages of Tonly ODT compared with highway dump trucks, rigid trucks and ADT, introducing the development direction of green and intelligent products, and sharing the future product line layout of Tonly. He emphasized that Tonly will innovate in inheritance, rely on Tonly's strong R&D capabilities, rely on the "gene" of innovation and development, focus on the "single product evolution" industry, create global explosive models, continue to lead the industry with differentiated competitiveness, and become the king of subdivision tracks.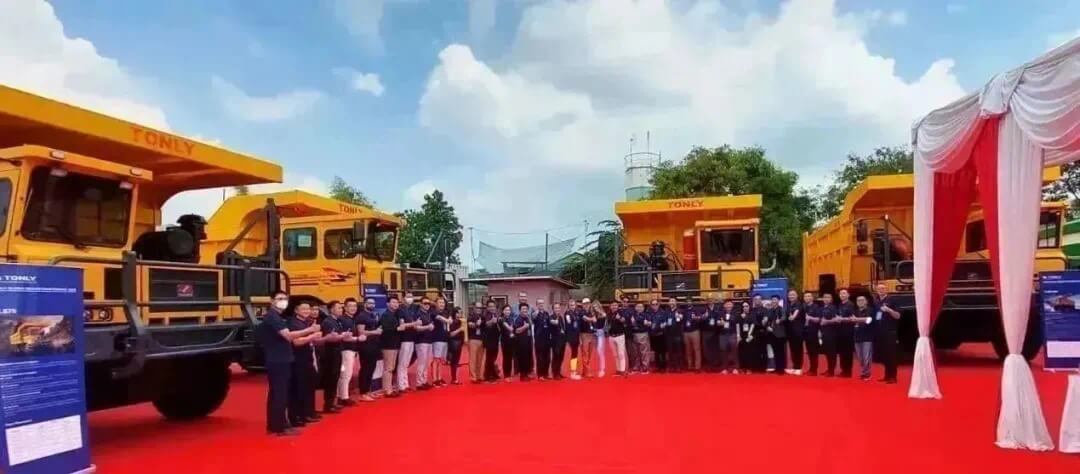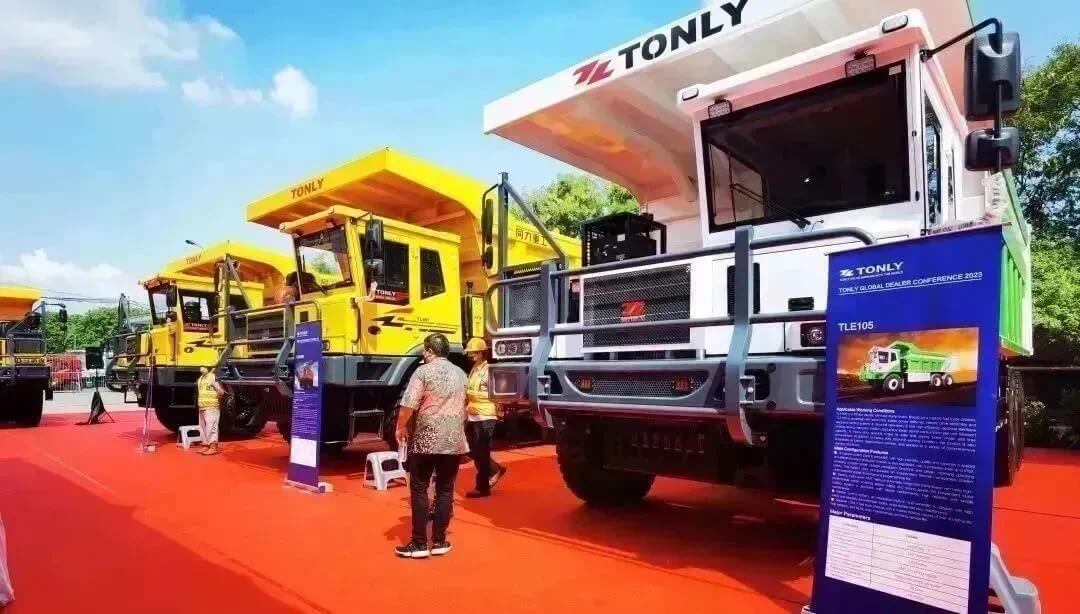 The conference released a variety of TONLY new overseas products in 2023.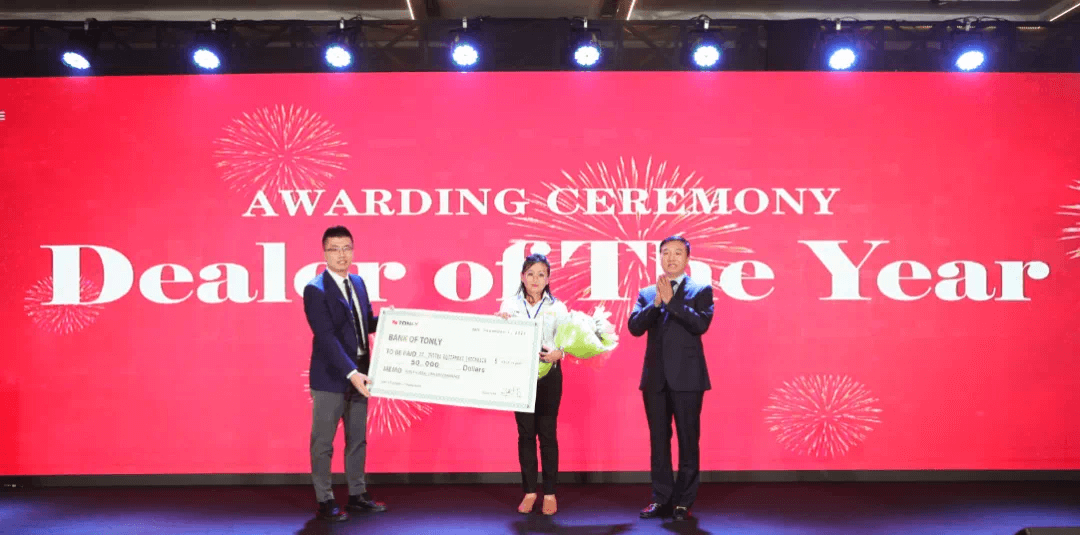 The rapidly development of overseas markets and the continuous improvement of brand value of Tonly are inseparable from the efforts and dedication of every dealer partner, the annual excellent dealer award and VIP honorary customer award ceremony were held at the conference.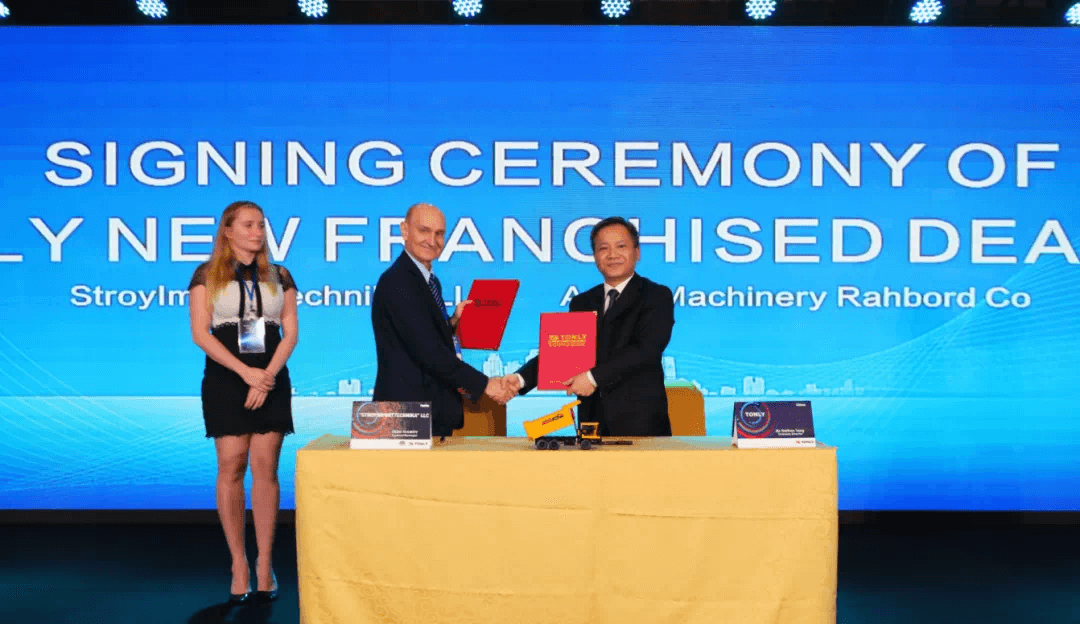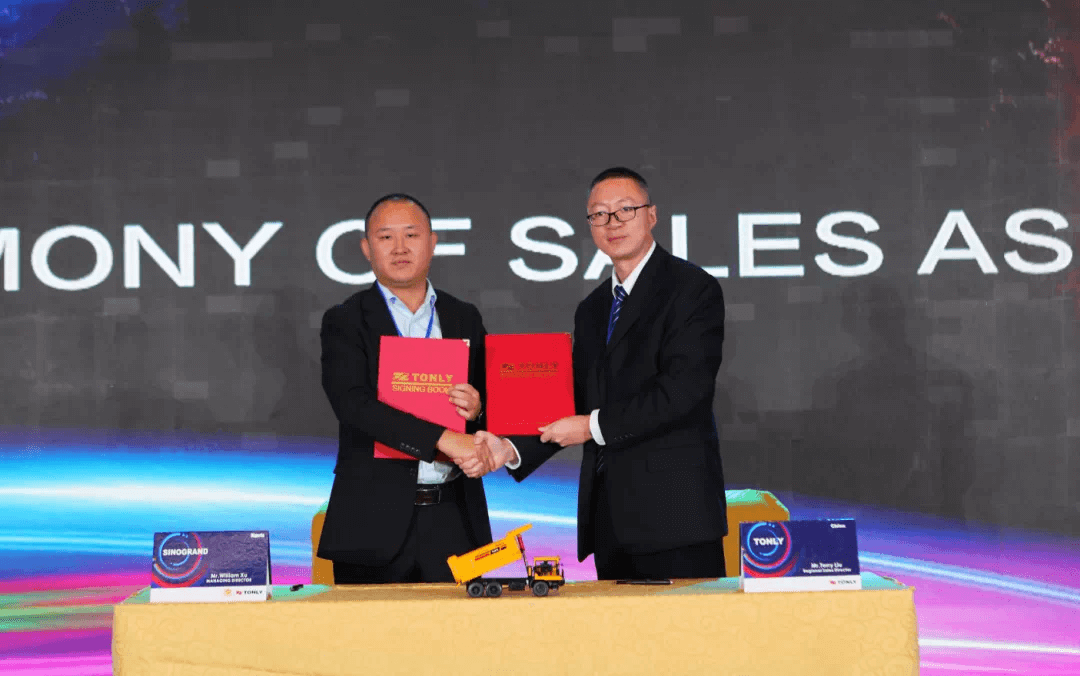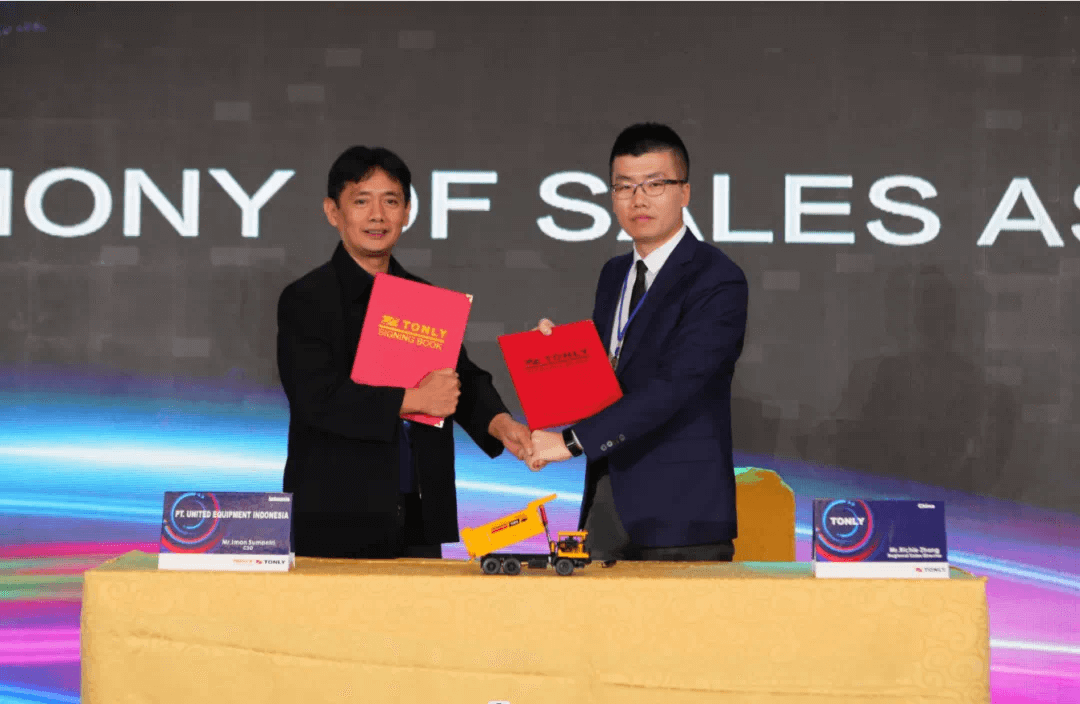 At the same time, a number of new franchised dealers such as Russia and Saudi Arabia held a signing ceremony. Overseas regional directors and distributors signed the 2023 assignment respectively to build mutual benefit and win-win cooperation.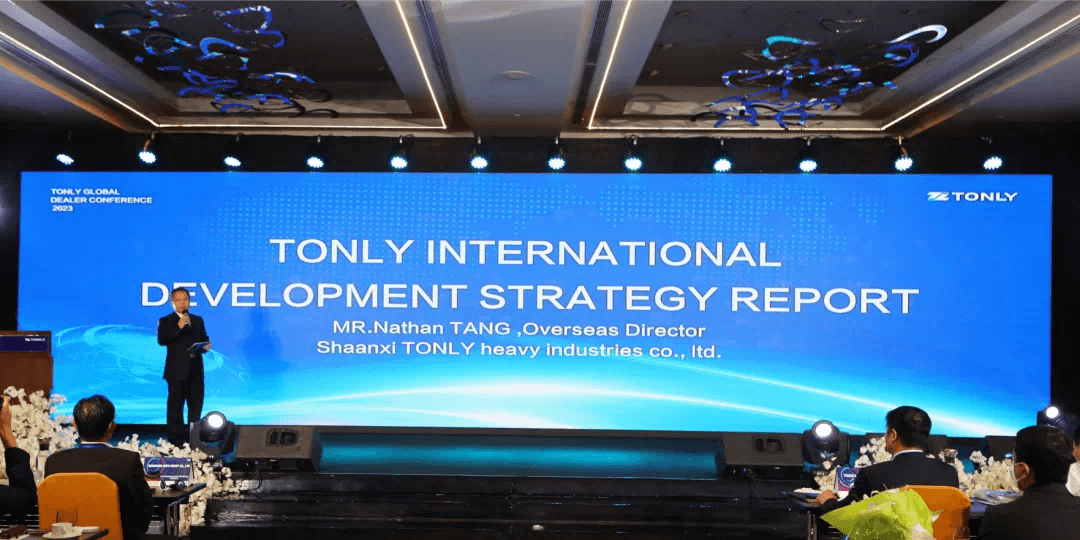 Mr. Nathan Tang, Overseas director of Tonly, analyzed the current situation and future development trend of the international market, and released the international strategic development target of Tonly. On the basis of active communication and consensus with global dealer, the path and method of working together to achieve the international strategic target are clarified. Director Tang said that Tonly will maintain strategic concentration, adhere to the concept of long-termism, unswervingly carry out technological progress and business innovation, pay more attention to changes in overseas market demand, increase market investment, closely rely on overseas distributors, and sincerely cooperate with distributors to achieve common overseas strategy targets.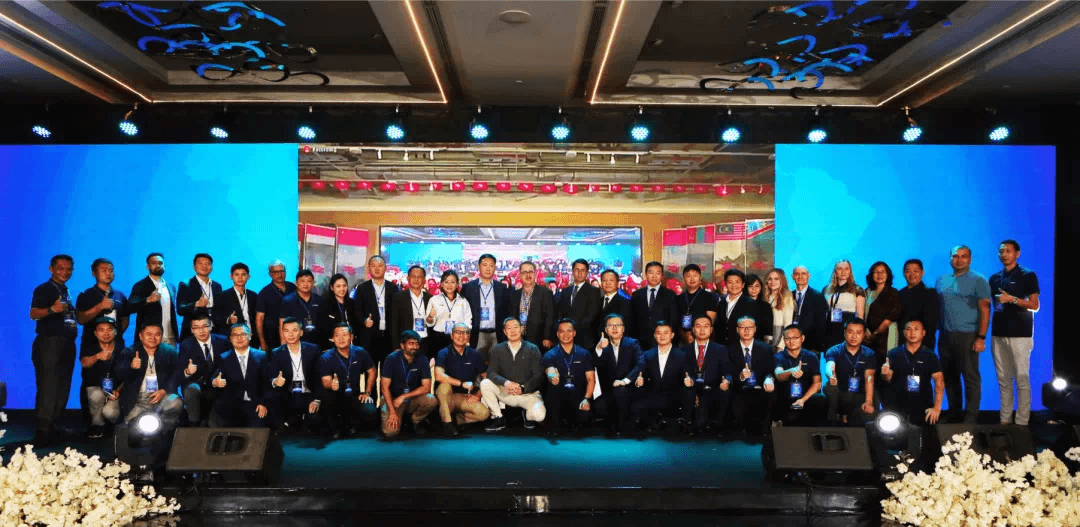 Finally, the conference held the launching ceremony of Tonly internationalization strategy, and the participating partners showed their determination and confidence to work together with Tonly tightly and create brighter future.